Seaweed & Co. appoints Chairman to drive growth
Seaweed is a global industry worth more than $6 bn, projected to surpass $85 bn by 2026, according to Global Market Insights
Advisor to the Co-COO of Walgreens Boots Alliance, Mario Patrocollo, has joined Seaweed & Co. as Chairman of the board and shareholder to help drive growth for the seaweed focused natural health and nutrition company.
Lehvoss Nutrition says the appointment is a great opportunity to strengthen the companies' robust business relationship in the food supplement industry in Europe.
Founder and MD of Seaweed & Co., Dr Craig Rose said: "We are delighted to welcome Mario to the team at a time when we are expanding into new product sectors and geographies. His experience in pharmaceuticals, OTC and FMCG not only with multi-nationals at the highest strategic level but also with fast growing start-up challenger companies, will help us take advantage of the huge potential for seaweed in general and our unique set-up in particular. We are incredibly excited to have him involved and learn from the phenomenal experience and expertise he will bring to the team."
The announcement is aimed to build on existing partnerships with Lehvoss Nutrition, Seaweed & Co.'s European partner for the food supplement market.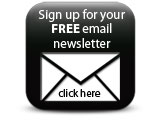 Teresita Ruda, Head of Brands and Marketing at Lehvoss Nutrition commented, "The business relationship with Seaweed & Co. is extremely important to the Lehvoss Group and we really see great potential with Mario joining their team. We look forward to his support to our work so that we can consolidate a solid positioning of the PureSea brand across Europe and in the food supplement area, which we have already started with Craig."
Companies