Sabinsa earns FSSC 22000 manufacturing certification in India
UK accreditation body has certified sites in Kunigal, Dobaspet, Hyderabad, and Nelamangala for ISO 22000
The four sites in India. Clockwise from top left: Kunigal, Hyderabad, Dobaspet, and Nelamangala
Sabinsa's four Sami Labs manufacturing sites in India have recently been audited by a licensed certification body. The UK branch of Bureau Veritas Certification Holding SAS inspected and awarded the facilities Foundation Food Safety System Certification 22000 (FSSC 22000).
FSSC 22000 replaces the previous ISO 22000: 2005 - FSMS (Food Safety Management System) achieved by these Sami facilities until 2018.
"Although we have a number of country-specific certifications, harmonised standards certification is important because we sell our ingredients throughout the world," said Sabinsa Founder Dr Muhammed Majeed.
"FSSC is appropriate, as our ingredients are increasingly used in functional food and beverage products, and in several countries herbal products are regulated as a class of foods," Majeed added.
This FSSC 22000 certification for food safety management systems consists of the following elements:
ISO 22000: 2005; ISO TS 22002-1:2009
Prerequisite programmes on food safety Part 1: Food manufacturing; and additional FSCC 22000 requirements V4.1.
Sami's certification at the Kunigal, Dobaspet, and Hyderabad sites is applicable to the scope of "manufacture of standardised herbal extracts, herbal extract intermediates, and dietary ingredients."
The Nelamangala certification is for "manufacturing of standardised herbal extracts and intermediates, production and packaging of probiotics and enzymes, and probiotic derived products."
Regulations
FSSC 22000 was developed in response to the international food sector's need for a complete certification scheme for the auditing and certification of Food Safety Management Systems (FSMS).
The scheme provides a trusted brand assurance platform to the consumer goods industry and ensures consumer trust in the supply of safe food and drinks. The FSSC 22000 certification programme is managed by the Foundation for Food Safety Certification and the Scheme is supported by FoodDrink Europe (FDE) and the American Groceries Manufacturing Association (GMA).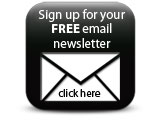 FSSC 22000 is fully recognised by the Global Food Safety Initiative (GFSI) and accreditation bodies around the world.
Featured Companies