Rousselot joins IPEC Europe
The International Pharmaceutical Excipient Council membership will provide Rousselot the opportunity to contribute to the development of future quality guidelines and regulatory standards for the use of gelatin in pharmaceutical excipients and will give Rousselot access to a unique network of international experts with the same interests and goals
Rousselot, producer of gelatin for the pharmaceutical, food and nutrition industries, is now a member of the International Pharmaceutical Excipient Council (IPEC).
Further strengthening its commitment to ensuring the highest quality, safety and functionality of pharmaceutical excipients. Rousselot is the first gelatin manufacturer to join IPEC.
Gelatin has been the excipient of choice of the pharmaceutical industries for years with increasing demand for clean label products, the high importance of operational effectiveness and stringent regulatory pressures.
As the global leader in gelatin, Rousselot is willing to continue to lead the way in bringing world-class gelatin and innovation to its customers. Joining IPEC is part of its mission to always 'reach further' with its customers.
Joel D'Silva, Director of Global Regulatory Affairs at Rousselot, said: "We are very enthusiastic about the opportunities that our representation in the IPEC committee opens up. Compliance and regulatory foresight is essential for our operations, as our worldwide teams continue to keep abreast of both local and global environments.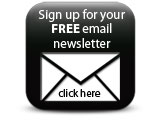 "Through our IPEC Europe membership, we see an opportunity to be kept informed of future quality standards and regulatory developments as well as increase our collaboration with the excipient community. This will also enable us to better meet the needs of our customers and ensure we continue to offer safe, efficient and proven gelatin products, and services to the pharmaceutical industry."
Featured Companies