Relevium enters Canadian market choosing Bio V for manufacturing
Finance | Ingredients | Regulatory
The company has registered 400 Natural Product Numbers with Health Canada to enter its main brand Bioganix into the market
Canadian-based Relevium Technologies has registered 400 Natural Product Numbers (NPNs) with Health Canada through its main brand, Bioganix. Relevium operates through two wholly owned subsidiaries, one of which is BGX E-Health. This Orlando, Florida-based brand markets dietary supplements, nutraceuticals, sports nutrition and cosmeceuticals using the Bioganix brand portfolio in the US and Europe, and will now enter the Canadian market.
The company has entered into a manufacturing agreement with Bio V Pharma to manufacture, label and package the Bioganix products.
Bio V Pharma is a Quebec-based, full-service manufacturer of pharmaceutical and nutraceutical products including vitamins, botanical products, food and veterinary supplements and specialises in capsules, tablets, liquids and semi-solids delivered in a variety of packaging formats.
Richard Azani, CEO of Bio V Pharma said: "Our state-of-the-art facility in Montreal provides an efficient, secure and compliant supply chain for our customers and opens the door for the brand into retailers across the country, all while ensuring the most stringent quality control standards in full compliance with Health Canada and the FDA."
Strategic impact
The registration of the NPN numbers allows Bioganix to enter the Canadian market with 400 Health Canada-approved products.
Aurelio Useche, CEO of Relevium said: "The registration of 400 NPN products with Health Canada is an important accomplishment for our company as it allows us to enter the Canadian market with strength and it provides the Bioganix brand with a trusted status in terms of compliance."
The manufacturing agreement with Bio V Pharma, both a Health Canada and FDA registered and audited manufacturer, provides Relevium with relationships to major brick and mortar retailers and gives access to other international markets.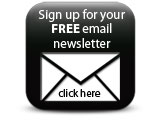 The company expects to enter the Canadian market over the next few months with a selected line of products, expected to be available for commercialisation during the first quarter of the new year.
Companies