Procaps launches independent Funtrition division
Funtrition says many consumers are moving from conventional pills to gummies
Procaps has announced its Funtrition brand has become a new division of the organisation.
Funtrition was previously known as a nutraceutical platform within Softigel by Procaps, but has now grown into an independent division, in response to the needs of the different markets. Gummy supplements have doubled in size over the last five years.
"In the last year, Funtrition has successfully diversified and scaled its service offerings in gummy technologies, while broadening our own global expansion with new customers across different countries," said Joel Minski, New General Manager at Funtrition by Procaps.
"Our business is people first, enabled by innovation, science and by having fun in everything we do. Our new brand identity better reflects a simplified, yet dynamic and innovative side of who we are and how we are having fun while reinventing global consumers well-being through innovative nutritional experiences."
Minski has led teams in the nutraceutical business for more than 20 years, the previous one as COO for Nutranext, a health and wellness company based in Sunrise, Florida, acquired in 2018 by the Clorox Company.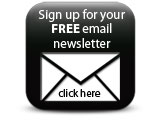 Of the logo, Funtrition said: "Designed to represent the perfection in the manufacturing and the development behind each gummy, the new logo evokes a feeling of inspiration and it´s curvy shaped symbol, inspired by mandalas, signifies transition, mutation, movement, positivity—and creativity, a road leading to new and exciting developments in the gummy world."
Companies