Procaps launches Funtrition division to drive advanced gummy solutions
Funtrition has significantly increased its capacity and has done major plant renovations with advanced equipment to enable growth, deliver more quality and reliability with new product launches in different gummy technologies for new brands
Gummy supplements alone have gained the most market share in relation to others non-pill formats doubling in size over the last five years. Gummy vitamins market is estimated to rise at a growth rate of over 9% between 2018 and 2028, gaining each time more and more relevance within new launches of emerging and top brands in most supplement categories including vitamins, minerals and specialty products. Because they are innovative and tasteful, gummies have become a more attractive alternative to deliver VMS, and consumers are moving from conventional pills to gummies overcoming the pill fatigue and the difficulty to swallow. Specialized categories for specific needs are available in this format, where Immune system support, bone health, antioxidant, energy and beauty are the top 5 claims new gummy product launches have offered to consumers to cover their prevention concern's in the last years. Gummies are customized to fulfill consumer's diet requirements, and some of the last years launches state low/no allergen, gluten free, dairy free among others.
A variety of ingredients, from different animal or non- animal sources, are at consumer's disposal, being gelatin, pectin and agar some of the most popular gelling agents in 2019 launches, offering not only natural ingredients but also great flavor and a unique experience during mastication. The gummy bear has grown up, and adults as well as kids want to have a bite of youthful fun, maintaining a healthy lifestyle through convenient, novel formats that offer higher efficacy than other traditional forms.
Procaps, a leading provider of contract manufacturing and development services for the pharmaceutical and nutraceutical industries, announced that Funtrition®, a B2B platform for nutraceutical gummies manufacturing and development, has become a new division of the organization, with a new brand identity, redesigned logo, and a new leadership. These changes come at a time when the business is evolving its service offerings, and expanding its global reach, becoming a trusted partner for many companies within the nutraceutical industry. Funtrition® was previously known as a nutraceutical platform within Softigel by Procaps, leading CDMO in softgel technologies in Latam and worldwide, but Funtrition® has now grown into an independent division, in response to the dynamic and demanding needs of the different markets, customers and savvy consumers who are looking for novel formats with natural and specialized ingredients for their everyday nutrition and wellness.
"In the last year, Funtrition® has successfully diversified and scaled its service offerings in gummy technologies, while broadening our own global expansion with new customers across different countries," said Joel Minski, New General Manager at Funtrition by Procaps, who has recently incorporated to the company, bringing to the team new strategies and initiatives supporting the company's growth plans, culture, world-class R&D and manufacturing, and ensuring that its customers grow with new and differentiated gummy products. "Our business is people first, enabled by innovation, science and by having fun in everything we do. Our new brand identity better reflects a simplified, yet dynamic and innovative side of who we are and how we are having fun while reinventing global consumers well-being through innovative nutritional experiences."
Minski has led teams in the nutraceutical business for more than 20 years, the previous one as COO for Nutranext, a health and wellness company based in Sunrise, Florida, acquired in 2018 by the Clorox Company.
Over the last 2 years, Funtrition has significantly increased its capacity and has done major plant renovations with advanced equipment to enable growth, deliver more quality and reliability with new product launches in different gummy technologies for new brands. It´s unique manufacturing process and world-class R&D, allows customers to have specialized custom-made formulations, combining different gelling agents and ingredients to bring indulgent, convenient products, with the speed to market and efficacy required.
Designed to represent the perfection in the manufacturing and the development behind each gummy, the new logo evokes a feeling of inspiration and it´s curvy shaped symbol, inspired by mandalas, signifies transition, mutation, movement, positivity—and creativity, a road leading to new and exciting developments in the gummy world. The colors in the symbol represent the versatility and variety of our gummy technologies, specialized ingredients and unique formulations, and having it located in the middle between the words Fun and trition can be interpreted as the perfect blend between nutrition, art and science.
The curved letters in the word Fun exemplify how at Funtrition we are not only delivering fun and convenient products, but also, we are creating a culture where fun, passion and expertise are key to bring new products to consumers around the globe. "Because good nutrition doesn't need to be boring anymore", Minski states.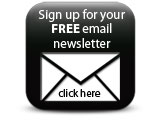 "While our name remains the same, our logo has changed significantly to better represent who Funtrition is and what we bring to market for different companies with our breakthrough gummy technologies, manufacturing expertise and scientific background" commented Minski. "Our new identity is innovative, modern, and inspirational—words we would use to describe not only our image but also the solutions we provide to companies who are looking to expand their brands with novel products for their consumers."
Companies