PrecisionBiotics introduces Zenflore supplement to support gut-brain axis
Taking the product every day for a month will prime the gut with maximum efficacy at around the 4-week mark, the company claims
PrecisionBiotics has announced the introduction of Zenflore, a natural bacterial strain combined with selected B vitamins designed to 'provide support for mind and body through life's daily challenges'. Discovered by PrecisionBiotics at the APC Microbiome Institute in Cork, the 1714-Serenitas Bifidobacterium longum culture reportedly belongs to a group of bacteria that can be passed from mother to babies at birth. Combined with specifically selected B vitamins, the strain works to combat mental fatigue and improve performance.
Clinical research has associated the culture with a beneficial increase in activity in the parts of the brain that handle emotion. The B vitamins contained in the probiotic, including niacin, thiamine, vitamins B6 and B12, support normal psychological function and reduce fatigue. When combined with these vitamins, the company says, Zenflore helps fight fatigue. In addition, clinical trials have indicated the encapsulated 1714-Serenitas strain reaches the gut alive, enabling maximum efficacy.
The probiotic takes effect immediately and works over the first two weeks to reset the body. Taking the product every day for a month will prime the gut with maximum efficacy at around the 4-week mark, the company claims. The supplements are vegetarian and allergen-free, can be taken alongside existing medicine for diabetes and do not need to be refrigerated.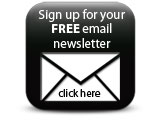 The probiotic is available through Amazon and PrecisionBiotics' company website.
Companies