Pet market: 48% of pet owners are replacing Rx treatments with CBD
Research by Brightfield Group takes a deeper look at market sizes, growth in product categories, distribution channels and top pet CBD players
Brightfield Group has released a comprehensive report focused entirely on the pet CBD industry. Headquartered in Chicago, Illinois (US), Brightfield is a hemp and cannabis industry research business.
The company has undertaken the study as it was aware of the lack of insights or data collected specifically around how and why consumers are coming to CBD as a therapeutic option for their pets.
The CBD marketplace has been booming for quite some time, and Brightfield said the pet CBD category is growing incredibly fast.
"Based on a recent survey, 48% of pet CBD buyers stop using prescriptions for their pets once they try CBD, indicating significant potential for this growing market. The industry grew 946% in 2019," the company explained.
Pet CBD market report
Entitled "Pet CBD Market Report", the research covers a range of consumer sentiments and paths to purchase. It also provides a deeper look at market sizes for the next five years, growth in product categories, distribution channels. The survey also highlights top pet CBD players.
"Despite its grassroots marketing-based growth, the CBD pet market is truly taking off, growing to over 10 times its 2018 size in 2019, producing US$321 million in sales," reads the report.
According to the report, pet CBD is expected to make up a $1.7 billion market by 2025, fuelled by the development of significantly more clinical data and clear and explicit policy allowing veterinarians to both discuss and recommend CBD products as appropriate.
Kay Tamillow
Brightfield Research Director
Pet CBD applications
The report states that 64% of pet owners are using CBD for their pets to reduce overall levels of stress or anxiety, which is also the top condition that human CBD consumers report treating with CBD.
Commenting on the findings, Brightfield Research Director, Kay Tamillow, said: "The combination of anti-pharma sentiment, increased use of natural remedies, and overall affection owners have for their pets has led to pet CBD growing very quickly. We found that 93% of total respondents agree that their pet is an important part of their family."
Anxiety, general mood improvement, and helping to treat pain and arthritis are common pet conditions that pet owners are hoping to relieve with CBD products. "As with human CBD use, a smaller number of consumers are also looking to treat more specific ailments such as seizures, allergies, and skin conditions," the report claims.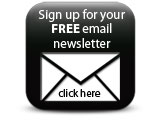 The report is available on the company website.
Companies