Parry Nutraceuticals and Synthite Industries forge partnership for phycocyanin extraction
Parry Nutraceuticals has established a partnership with Synthite Industries to apply proprietary patented technologies for the extraction of phycocyanin, a natural blue pigment found in Spirulina
Natural Blue is one of the primary colours, which is difficult to master and has very limited sources that are acceptable by regulatory bodies.
Phycocyanin, extracted from Spirulina, is approved by all major regulatory bodies in United States, Europe, Japan and South Korea as food colour or functional ingredient, as well as being GRAS.
Moreover, phycocyanin offers excellent stability and flexibility for application in a variety of food and beverages.
Spirulina has been consumed for many decades as a health supplement, and is proven safe. Therefore, huge growth is expected in the natural food colours segment mainly driven by consumer demand for clean labels and favourable regulations.
"With this partnership, we are complementing our established expertise in organic spirulina cultivation of more than two decades with Synthite Industries proven track record of leadership and technical expertise in the extraction of natural products."
This is a part of our NPD strategy to launch value added products based on microalgae to secure strong market share in niche segments. We are looking at gaining a market share of at least 20% during the next 2 years in this segment," said Mr Muthu Murugappan, Business Head of Parry Nutraceuticals.
Recently, E.I.D Parry proudly announced that their microalgae facility successfully completed a US FDA inspection.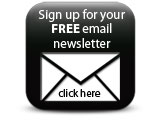 Synthite Industries, with its strong global presence in the natural colour segment, will focus on this market, while Parry Nutraceuticals will continue catering to the human nutrition segment.
Companies