PLT Health Solutions appoints Michelle Jenkins as West Coast Territory Manager
Natural products industry veteran will bring experience in science-based solutions and brand development to PLT customers
PLT Health Solutions, Inc. announced the appointment of Michelle Jenkins as West Coast Territory Manager as a part of the company's natural products industry sales team.
Ms Jenkins brings more than a decade of experience in sales of branded nutraceutical ingredients, including stints at AstaReal, Blanver Farmoquimica and B&D Nutritional Ingredients to her new role at PLT.
According to Mark Stephens, Vice President of Sales at PLT Health Solutions, the appointment of Ms Jenkins will bolster the company's ability to develop innovative ingredient solutions for the company's customers in the Western part of the United States.
"At PLT, our sales team is called upon to manage relationships that engage in innovative product development and the creation of strong brands."
Having experienced professionals such as Michelle – who understand the importance of science-backed ingredient solutions - as part of our team helps us make sure our customers get PLT's best," he said.
Prior to joining PLT, Ms Jenkins worked on the West Coast with astaxanthin producer AstaReal.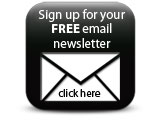 Previous employment included positions as Western Regional Sales Manager for Brazil-based Blanver Faroquimica and nearly 10 years at B&D Nutritional Ingredients where she rose to Vice President of Sales.
Featured Companies