PLT Health Solutions adds two new senior international business development personnel
Move reflects company growth and increased focus on Europe, Asia and Latin American markets
PLT Health Solutions has announced the appointment of Allen Porter, Managing Director, Global Business Development and Darryl Mircheff, Managing Director Asia Pacific.
Both men bring decades-long experience in the health and wellness field to PLT, having held senior positions in international business development at some of the natural products industry's most prominent companies.
Alan Porter
Both were previously at Biothera Health and then Kerry Group plc where they introduced the company's Wellmune Natural Immune System Booster to more than 60 countries. Each will now be responsible for the sales and marketing of a broad PLT portfolio of supplement and food ingredients, as well as managing business relationships with sales partners in various countries.
According to Seth Flowerman, Executive Vice President at PLT, this increased emphasis on international business development is part of a long-term strategy for growth for the company, but also is a response to increased interest in PLT's ingredient portfolio around the world.
"PLT has been engaged around the world in sourcing and sales for decades with some notable successes with select ingredients. We have seen that interest build in the last 3 years and we felt it was time to augment our experienced team to further drive our growth in a broader array of countries," he said.
"Both Allen and Darryl have incredibly strong international business development experience with a range of ingredient types and have shown the ability to create networks that lead to substantial and sustained growth. We're excited that they have decided to join PLT and look forward to supporting their efforts around the world," he added.
Darryl Mircheff
Allen Porter
Prior to joining PLT, Allen Porter spent nearly 15 years doing global market development for Wellmune Natural Immune System Booster for Biothera Health, and then Kerry Group when the latter acquired the business in late 2015.
He was responsible for sales of the ingredient in Europe, Latin America, Middle East and Africa. Previous postings for Mr Porter included Director of Sales, Europe, Latin America and Asia for PharmaNutrient, LLC, and as Commercial Director for Mexama, SA, a Bayer/Mexican joint-venture producing citric acid and its salts, where he was responsible for all sales and marketing activity in Mexico, Central America and exports to Japan.
Mr Porter holds a Masters of Science, Food Science from the Louisiana State University and a Bachelor of Science, Forest Biology from the University of Idaho. He has been a member of the Institute of Food Technologists for more than two decades.
Darryl Mircheff
Darryl Mircheff has spent more than two decades in sales and business development in the supplement and food industries – most recently with Biothera and Kerry – where he was last Vice President Pacific Rim Sales and Marketing.
Previous postings include Vice President of International Business Development at Gateway Health Alliances, Vice President International Sales at Interhealth and Executive Sales Director at TSI Health Sciences. In each of these positions, he was responsible for growing sales as well as the establishment and management of distributor networks overseas.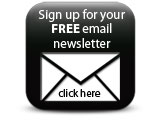 Mr Mircheff holds a Bachelor of Arts, Economics from the University of California, Los Angeles, USA.
Featured Companies