Optima EGS machine wins silver prize from German Agricultural Society
This year, 20 projects from the international food and supplier industry were awarded the technology prize
Optima Consumer's EGS machine has been awarded the silver International FoodTec Prize by the German Agricultural Society (DLG). The machine automates the evacuation, gassing and seaming of baby milk powder containers in the high-care room, and is designed to increase production reliability.
"We are delighted to receive this award. Receiving this award from renowned experts in the food industry is the confirmation that the Optima EGS can offer our customers greater production reliability, product quality and conservation of resources in baby milk powder production," said Christoph Held, MD at Optima Consumer. The market requirements of baby milk powder producers were assessed in detail during the development of the EGS. There are further developments to the machine planned, including a non-destructive 100% leakage check.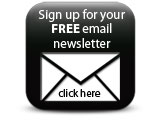 The company's sustainability strategy is also having an effect, according to Dominik Broellochs, Optima's Group Sustainability Manager. Sustainably designing machine technologies is part of the EGS concept. "Compared to conventional post-gassing systems, the amount of space required has been reduced by over 40%," said Broellochs. Besides manufacturing space, the considerations of effective material usage, processing accuracy, machine recycling and lifecycle all play a role in the company's sustainability strategy.
Companies