OptiBiotix meets with Australia partner to continue SlimBiome growth
Optibiotix Health has sent a representative to meet with its Australia partner Maxum Foods to discuss market trends and showcase the future potential for its weight management ingredient
Dr Frederic Narbel, Managing Director of the Prebiotics division at OptiBiotix and Simone Galvin, Sales Manager at Maxum
OptiBiotix Health has visited its partner Maxum Foods in Australia to showcase how SlimBiome can be used in a diverse range of applications to support hunger-free weight management.
Dr Frederic Narbel, Managing Director of the Prebiotics division at OptiBiotix, met with the team at Maxum Foods to discuss the functional ingredient in detail with several Maxum customers in Brisbane, Sydney and Melbourne.
Narbel said: "It was a pleasure to travel with Simone Galvin, Sales Manager at Maxum, and meet Maxum's customers last week to discuss our patented ingredient, SlimBiome, and its future use in Australia and New Zealand. Globally, consumers are looking for healthier ways to sustainably manage their weight, and Australia and New Zealand are no different.
"According to the Australian Institute of Health and Welfare, two in three Australian adults were overweight or obese in 2017-18, whereas the New Zealand Health Survey 2017-18 found that one in three adults were obese," Narbel explained. "As a result, consumers are seeking new ways to manage their weight and in Australia they are expected to spend $320 million on dietary supplements, industry weight loss counselling services and related low-calorie foods in 2019-20."
Narbel continued to explain that in addition to this, the growing interest for prebiotics means there is huge potential for SlimBiome in this region. "We're delighted Simone and the team at Maxum are key players in the development and distribution of the ingredient," he said.
A specialist in dairy distribution and new product development, the team at Maxum Foods have over 100 years of experience in the Australian and global dairy industry. By sourcing ingredients from suppliers across the globe, such as milk and protein powders, cheese, butters and fats, liquids and specialised blends, Maxum supplies products to regional customers.
"Our partnership with OptiBiotix is fundamental to ensuring the Australian market has access to a science-backed solution for weight management," said Simone Galvin of Maxum Foods. "We're delighted Dr Narbel could join us in Australia and understand our customers, the market trends and the future potential for SlimBiome.
"To represent our thriving partnership, we've created a new landing page on the Maxum website solely focused on SlimBiome, its benefits and advantages in the market."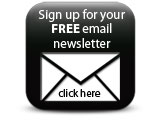 Containing a blend of non-digestible prebiotics, dietary fibres and trace mineral, SlimBiome is a revolutionary functional ingredient which helps promote the feeling of fullness, maintains blood glucose levels and supports gut health. It can be easily incorporated into a range of applications, including many dairy products in the Maxum Foods catalogue. Backed by human studies undertaken by leading UK universities, the ingredient has been shown to reduce calorie intake by 20% and deliver an average weight loss of 2-3 lbs per week.
Companies