OptiBiotix appoints new commercial director
OptiBiotix has appointed Per Rehné, an expert in food, health and nutrition, as a commerical director, and will join OptiBiotix after serving out his notice with Cornelius
Per Rehne
Per has many years of experience in the food industry, having worked for some of the world's leading food companies including Danisco (acquired by Dupont in 2011 for $6.3 billion), and specialised food ingredient suppliers, including roles as Managing Director of both Frutarom Nordic A/S (A subsidiary of Frutarom Industries Ltd) and Innotaste Nordic A/S.
More recently, Per has worked as European Director of Health and Nutrition at Cornelius Group, which, under his leadership, became the company's fastest growing business unit, quadrupling sales from a low base to double-digit million pound revenues in less than 3 years.
Per has extensive experience in building business-to-business sales through commercial partnerships and working with manufacturers and distributors to rapidly grow sales revenues in international markets. A proven commercial director, he comes with a wide network of contacts in the food industry and a track record of closing out commercial deals.
The human microbiome is an emerging area of healthcare intersecting with food and nutrition studies.
OptiBiotix has a range of products in development that modify the human microbiome to prevent, manage and treat conditions such as obesity and high cholesterol.
A number of these products have the potential to be incorporated into probiotics to improve their function. Per's experience of food, health and nutrition will help drive commercialisation of OptiBiotix's growing pipeline of products and create multiple revenue streams across all technology platforms.
Stephen O'Hara, CEO of OptiBiotix, commented: "Per's experience and track record of growing business-to-business sales of ingredients and nutritional products brings operational commercial and industry expertise to OptiBiotix."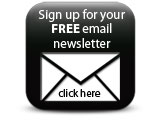 "His network of contacts provides access to new international markets to help drive revenue growth from OptiBiotix's growing pipeline of products now entering their commercialisation phase. These include OptiBiotix's patented SlimBiome technology for hunger free weight loss and its LP-LDL probiotic strain for cholesterol and hypertension reduction."
Companies