OptiBiotix appoints new Director of Research and Development
Dr Sofia Kolyda
Dr Sofia Kolyda has been appointed to the board of OptiBiotix Health, developer of microbiome modulating products, as Director of Research and Development.
This appointment demonstrates OptiBiotix's continued commitment to pioneering microbiome research and the development of innovative products to alleviate global health issues, such as obesity and high cholesterol. Dr Kolyda will take up her position with immediate effect.
Dr Kolyda was previously OptiBiotix's Head of Research and her expertise has been instrumental in the development of OptiBiotix's technology through laboratory studies, human studies and manufacturing scale up.
This has allowed the company to create a rich pipeline of award-winning products, as well as winning best scientific publication at ProBiota in both 2017 and 2018.
Given the high level of interest in OptiBiotix's current products, particularly SweetBiotix, and the potential for further partnerships, Dr Kolyda will take on responsibility for leading development programmes with current and future corporate partners.
Stephen O'Hara, CEO of OptiBiotix, commented: "We are pleased to recognise the significant contribution Sofia has made in the development of OptiBiotix's science into award winning products by offering her a position on the Board. Given the high level of interest we are seeing in our microbiome modulating and SweetBiotix technologies, this appointment provides Board leadership to enable OptiBiotix to meet multiple partner needs and to fully exploit all opportunity in this area of growing industry and commercial interest."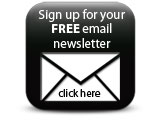 Prior to joining OptiBiotix, Dr Kolyda completed her PhD and was a post-doctoral research associate at the University of Reading's Department of Food and Nutritional Sciences. During this time, she published numerous papers on the modulation of the human microbiome, as well as undertaking contract work for organisations such as GlaxoSmithKline PLC, Proctor & Gamble, and Tate & Lyle PLC.
Companies