OptiBiotix appoints experienced food industry executive Neil Davidson as new Chairman
Experienced food industry executive Neil Davidson has been appointed as non-executive Chairman of OptiBiotix, a world leader in the development of microbiome modulating products
Mr Davidson will take over this role from Adam Reynolds starting on 1 January 2018.
Mr Davidson has great deal of commercial expertise in the food and retail sectors, having started his career with Northern Foods plc, where he rose to become Managing Director of its milk division.
He subsequently became Chief Executive of Express Dairies plc, and then Arla Foods plc, before taking on a number of Board positions in FTSE listed and private companies.
He was awarded a CBE for services to the food and dairy industry in 2006.
He brings to the Board more than 30 years of operational and Board experience as Chairman and Chief Executive of FTSE 100, AIM and private companies in both an executive and non-executive capacity. He also has a personal interest in the development and commercialisation of technology to improve health.
Stephen O'Hara, CEO of OptiBiotix, commented: "I am delighted to welcome Neil to the Board. He brings a unique mix of sector specific commercial expertise and a track record of building shareholder value."
"His network of contacts and wealth of experience on the Board of some of the UK's largest public companies will help guide OptiBiotix as it builds a microbiome business in what is forecast to be one of the world's fastest growth areas."
"The Board anticipates a future in which microbiome products will be at the forefront of preventing, managing and treating many of today's chronic lifestyle disease and we hope under Neil's guidance OptiBiotix will continue to be one of the world's leaders in this exciting and emerging field."
"On behalf of the Board, I would like to thank Adam Reynolds, our outgoing interim Chairman, for his substantive contribution in helping guide OptiBiotix through its early developmental years."
OptiBiotix has recently signed a number of agreements with food and health supplement manufacturers, including with the food division of Galenicum Health, a leading Spanish pharmaceutical group.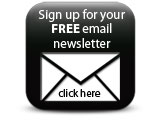 These agreements have covered the manufacture and supply of OptiBiotix's cholesterol and blood pressure-reduction product, LPLDL, as well as its functional weight loss ingredient, SlimBiome.
Companies