Omega-3 reduces risk of venous blood clots
High fish consumption was associated with a reduced risk of venous thromboembolism
A study published in The Journal of Nutrition found that consuming omega-3 fatty acids in oily fish at least three times a week and/or via supplementation with fish oil may reduce risk of venous thromboembolism or blood clots in the veins.
Researchers were aware of the previously touted benefits of fish and/or fish oil consumption to treat inflammation and high cholesterol but acknowledge that studies of the effect of fish consumption on risk of venous thromboembolism (VTE) were scarce.
Using data from the Tromsø Study, which was initiated in 1974 to track cardiovascular disease in Norway, investigators noted weekly intake of fish and fish oil supplements in 23,621 persons, aged 25 to 97 years, who participated in the study from 1994 to 1995. Any incident of VTE was discovered via follow-up until 31 December 2010.
Hazard ratios (HRs) for VTE were adjusted for age, body mass index, sex, triglyceride level, high-density lipoprotein (HDL) cholesterol level, incidence of physical activity and education level. There were 536 VTE events during a median of 15.8 years of follow-up.
High fish consumption was associated with a reduced risk of VTE. Participants who ate fish three or more times per week had a 22% lower risk of VTE than those who consumed fish less than twice a week (multivariable HR=0.78; 95% confidence interval [CI]=0.60– 1.01; P=.06).
Adding fish oil supplements to an already fish-rich diet decreased the risk of VTE even more: participants who consumed fish three or more times per week and also took fish oil supplements had a 48% lower risk of VTE than those who consumed less fish and did not take fish oil supplements (HR=0.52; 95% CI=0.34–0.79; P=.002).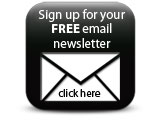 Future randomised controlled trials on fish and fish oil consumption will be essential to buttress the promising findings of this observational study.
Companies