Nuherbs and Superior Trading Company reach licensing and distribution agreement for TCM and American ginseng products
Nuherbs is pleased to announce that as of 25 July 2018, the company holds the exclusive license and distribution rights to Superior Trading Company's classic traditional Chinese medicine (TCM) and American ginseng products
Nuherbs will make Superior's exemplary products, which have been unavailable since last autumn, accessible once again to health food channel retailers and practitioners.
For nearly 60 years, because of close relationships in Korea, Hong Kong, Taiwan, and China, Superior Trading Company has been a trusted resource for classic TCM products in the US, and a foundational supplier to health food stores and practitioners.
Nuherbs, a third generation family business established by women and grown from a passion to share TCM with the world, is a leading importer of Chinese herbs and herbal supplements.
Founded by in 1979 as a family herb store in Oakland's Chinatown by traditional Chinese medicine practitioner Dr Bing Yin Lee and her family, Nuherbs has grown into a leading importer of Chinese herbal formulas, premium Chinese herbs and other custom products.
Utilising modern technology, Nuherbs quantifies the herbal knowledge that has been passed down for centuries.
The company's rigorous scientific testing programme ensures identity and purity, including testing for heavy metals, microbacteria and nearly 200 different pesticides.
Additionally, Nuherbs' involvement for many years in the American Herbal Products Association at the board level demonstrates their commitment to the integrity of herbal products.
"When responsibility for an established company's products changes hands, there are often concerns about decline in commitment to quality and authenticity; in this instance quite the opposite is the case," said Wilson Lau, Vice President, Nuherbs.
"For decades, my mother, Nuherbs' President Pat Kwan, and Superior Trading Company's Mary Chung have had both a professional and personal relationship, with the two sharing a deep commitment to product quality and TCM authenticity."
"We look forward to returning the classic TCM and American ginseng products from Superior Trading Company to their prominence in health food stores and practitioners offices nationwide."
"Our transferring the licensing and distribution rights long held by Superior Trading to Nuherbs affirms our trust that Pat Kwan and Wilson Lau are both worthy of and equipped to carry on our legacy," Mary Chung said.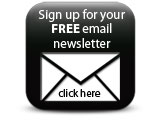 "We're pleased that consumers will once again have access to the array of safe and effective products we made available in the US for many years."
Companies