Not all collagens are alike!
Download the information sheet (multiple languages)
BioCell Collagen is composed of naturally-occurring hydrolyzed collagen type II peptides, chondroitin sulfate, hyaluronic acid. BioCell's unique matrix is not a blend of individual ingredients. Various studies, including seven human clinical trials support the safety, e­fficacy, bioavailability of BioCell Collagen. BioCell Collagen is self-affirmed GRAS (Generally Recognised As Safe), is non-GMO and free of gluten, soy, shellfish, egg, milk, peanuts and sugar. BioCell Collagen is only made in the USA and Germany. BioCell owns rights to several patents surrounding hydrolyzed collagen type II, hyaluronic acid, and chondroitin sulfate compositions and their uses.
If you require in your formulas, we believe the branded healthy aging ingredient BioCell Collagen will make an excellent addition to your product formulations. For more information please see our Collagen Information sheet in different languages.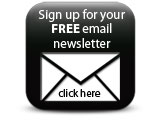 Link in English
Link to Italian
Link to French
Link to German
Link to Spanish
Featured Companies