Non-alcoholic fatty liver disease: new proven benefits from curcumin
A recent clinical study shows that Meriva is safe and well tolerated in subjects with NAFLD and may improve liver status after just 8 weeks of supplementation
A recent randomised controlled clinical trial has shown that the administration of Indena's bioavailable curcumin formulation, Meriva, may improve the health status in subjects with non-alcoholic fatty liver disease (NAFLD), as assessed by multiple liver parameters.
This is the first clinical study investigating the effects, efficacy and safety of curcumin phytosome supplementation in fatty liver disorders.
The study aimed to assess the effects on metabolic profile in subjects with NAFLD1,2. Eighty seven subjects, diagnosed with grades 1–3 (according to liver sonography), were enrolled and randomly assigned to curcumin (1000mg per day in 2 divided doses) (n=44) or control (n=43) group for a period of 8 weeks.
Supplementation with Meriva was associated with reductions in BMI and waist circumference.
Consistent with the findings of liver ultrasonography, serum levels of AST and ALT were reduced by the end of trial in the curcumin group but elevated in the placebo group. The effect of curcumin in reducing serum AST and ALT levels was also significant in the between-group comparison.
Likewise, ultrasonographic findings improved in 75% of subjects in the curcumin group, whereas the rate of improvement in the control group was 4.7%.
Furthermore, supplementation with Meriva was associated with a reduction of serum levels of total cholesterol, LDL cholesterol, triglycerides, non-high density lipoprotein cholesterol and uric acid.
No safety and tolerability issues were reported during the 8 weeks of treatment.
"Non-Alcoholic fatty liver disease is the most common chronic liver disorder in the Western Countries, affecting 30% of the general adult population, up to 60-70% in diabetic and obese patients," commented Antonella Riva, Product Research Manager at Indena.
"This is the first clinical study investigating the effects of Meriva in improving liver health; the positive results we obtained show that our bioavailable curcumin formulation may help to improve the health status in these subjects. Our commitment in Research and Development drives us to explore important goals to fulfil the unmet and increasing health needs deriving from modern life style conditions."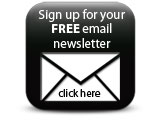 These new data supporting the consistency and strength of Meriva in fatty liver will be presented at the coming 11th World Congress on Polyphenols Applications (Vienna, 20-21 June 2017).
References
Y. Panahi, et al., "Efficacy and Safety of Phytosomal Curcumin in Non-Alcoholic Fatty Liver Disease: A Randomized Controlled Trial," Drug Res (Stuttg). 67(4), 244–251 (2017).
Y. Panahi, et al., "Curcumin Lowers Serum Lipids and Uric Acid in Subjects With Nonalcoholic Fatty Liver Disease: A Randomized Controlled Trial," J. Cardiovasc Pharmacol. 68(3), 223-229 (2016).
Featured Companies