NextFerm completes industrial pilot for protein alternative
The company is in discussions with several potential subcontractors, with the goal of launching the product in 2022
NextFerm Technologies has completed an industrial production pilot for ProteVin, its vegan, non-GMO, yeast-based protein alternative.
The pilot is the first of three milestones towards the product's commercial production and launch planned for 2022. The two additional milestones are generating initial demand from the market and engagement with a first customer by the end of 2021; and second, entering into a production agreement with a subcontractor.
As part of the pilot, the industrial production of the protein was examined while preserving the same characteristics that were achieved in the laboratory scale. Analysis of the results by independent laboratories, an internal team taste testers and a potential customer, showed the product achieved all of its pilot objectives.
Boaz Noy, CEO of NextFerm, said: "The successful industrial pilot of ProteVin marks an important achievement that brings us significantly closer to the planned commercial production and launch of ProteVin in 2022. The fast-growing alternative protein market is estimated at $13 billion, with an annual growth rate of 10%. The strong need for innovation by leading players in the food industry is for the protein itself, the raw material that is the foundation for all animal-derived food alternatives."
The company says the protein has neutral flavour, making it accessible to products such as milk and dairy substitutes, meat substitutes and additional categories such as infant nutrition, adult nutrition, and sports nutrition. Additionally, the company claims, its product boasts nutritional advantages over other sources of plant-based proteins based on its amino acid profile and superior digestibility.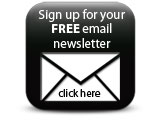 The company has recently begun sending commercial samples of the protein to potential customers worldwide. It's reportedly in discussions with several potential subcontractors, with the goal of launching the product in 2022.
Companies