New study suggests preventive effect of Glucevia on liver damage
A new preclinical study on Glucevia shows a preventive effect on hepatic steatosis and suggests a mechanism of action through liver metabolism
Eighty per cent of adults are willing to use supplements to prevent high blood sugar levels, which is one of the factors that can lead to type 2 diabetes.
The market potential is huge and opens up possibilities for new ingredients. Glucevia is an extract of Fraxinus (ash) derived from seeds/fruits that helps to regulate glycaemia naturally.
The efficacy and safety of this unique extract on blood sugar control has been demonstrated in seven scientific studies, including three clinical trials.
The latest preclinical study, published in the Journal of Diabetes and Metabolism, shows that Glucevia decreases insulin resistance while reducing fatty liver in diabetic mice after 7 months of administration.
The liver of supplemented mice presented 54% fewer fat droplets than the control group. This demonstrates that non-alcoholic steatosis in the liver was markedly reduced in treated mice thanks to Glucevia.
A previous clinical study demonstrated that daily consumption of 1000mg of Glucevia for 3 weeks reduces the incremental glucose area under the curve (AUC) by 28.2% compared with baseline. 'Studies on Glucevia have shown an improved glucose tolerance in humans and the reduction of long-term insulin resistance in mice. These results support the potential of this unique ingredient for use in blood sugar management,' said Dr Antoine Bily, R&D Director at Naturex.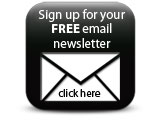 'We will continue investigating Glucevia's hepatoprotective function because non-alcoholic fatty liver disease is the main manifestation of insulin resistance and is linked to metabolic syndrome,' he continued. 'Currently, only a few preventive supplements exist and there is no evidence-based approved therapy to manage this common chronic disease in Western countries.'
Companies