Naturex showcases its new approach to natural nutrition at HiE
With so many health conscious people, the demand for nutrition from natural sources is steadily increasing
As consumers' approaches to healthy living become more proactive and holistic, the food and nutraceutical industries must be able to answer the call.
At the Health ingredients Europe show, Naturex will be unveiling an innovative approach that speaks to customers on three levels:
Intuitive nutrition: botanical, fruit and vegetable ingredients that offer natural nutrient sources, to speak to and reassure consumers.
Fortification: standardised natural ingredients that go beyond consumer intuition to answer quantifiable nutritional needs.
Nutrition with purpose: whether it's serious athletes looking to boost performance or busy executives that want to manage their weight, natural nutrition can be targeted to specific needs.
Three innovative applications
To illustrate each step of this new Natural Nutrition programme, visitors will be able to try several applications first-hand, including an infused birch and cucumber water drink, an instant drink made from moringa, and a sports drink that can be personalised to the user's needs. Come and visit us on booth F10!
The start-up innovation challenge
At this year's HiE, Agropar, UBM and Naturex, join forces to launch a new Start-Up Innovation Challenge. This challenge aims to promote innovative international projects on ingredients and is open to any new company (less than 3 years old) or start-up with a strong project in the food sector.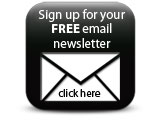 A judging panel will designate five finalists who will be given the opportunity to "live pitch" during the first day of the show. A "Natural Ingredients" special prize will be given out by Naturex. Join us at the Industry Insights Theatre on 29 November at 3 pm to meet these true innovators of the industry.
Companies