Naturex and Adamed agree to licensing agreement for ARONOX aronia extract
Cardiovascular | Finance | Ingredients
Aronia, also called black chokeberry, possesses a unique combination of phytonutrients and is particularly high in polyphenolics that help to maintain cardiovascular health
The Naturex group, the world leader in specialty plant-based natural ingredients and Adamed Consumer Healthcare, a Polish producer of over-the-counter drugs and dietary supplements, have signed a co-operation agreement to an exclusive global license for Aronox aronia extract.
Aronox is an extract of the native North American superfruit, aronia. Since 2005, the health benefits of Aronox have been investigated in seven human clinical studies. The outcome of these studies have shown very promising results in a variety of health related areas including the reduction of cardiovascular risk factors, the improvement of blood flow and the decrease of oxidative stress.
Aronia, also called black chokeberry, possesses a unique combination of phytonutrients and is particularly high in polyphenolics that help to maintain cardiovascular health. However, new research has also shown aronia to hold potential in the areas of anti-inflammation, blood glucose management and improved blood flow, which could positively impact vision, cognitive performance and muscle oxygenation and recovery.
Increasing technical solutions and value-added offerings for customers
In 2010, Adamed Consumer Healthcare was formed after the acquisition of Agrophram, the Polish developer of Aronox. At that time, Adamed Consumer Healthcare and the Aronox clinical dossier became part of the Adamed Group, a leading Polish pharmaceutical and biotechnology company.
As licensee, Naturex has been given global exclusive rights to use the Aronox clinical dossier and trademark and to sublicense it to its B2B customers in all territories where the trademark has been registered. Only four eastern European countries and Spain will be excluded from this agreement.
Aronox's addition to the Naturex portfolio of new botanical extracts with a clinical dossier will enable the group to expand its market presence and strengthen its position in the development and sales of technical solutions with value-added offerings for its customers.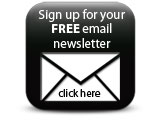 Marc Roller, Chief Scientific Officer for Naturex, commented: 'This partnership with Adamed is part of Ingenium, our new Open Innovation Program. Aronox will further enhance our global leadership position in the phytoactives market segment, one of four key categories highlighted in our Bright2020 strategic plan, with various applications that will help our customers reduce time to market, fitting perfectly with consumers' expectations.'
Companies