NattoPharma sales team continues to grow
Elise Kaise
With an established reputation as specialists in Vitamin K2 research and development, NattoPharma ASA has seen the supplement and food industry respond with increased interest in its clinically validated and patented MenaQ7 Vitamin K2 as MK-7.
In line with the company's efforts to increase its global commercial activites, NattoPharma is pleased to announce the addition of Elise Kaiser, a talented industry veteran, to its US sales team.
Utilising her degree in Holistic Nutrition, Kaiser has cultivated an impressive sales record in the last decade serving the natural products and supplement industries.
Prior to joining Nattopharma as Senior Account Manager, she was a National Key Account Manager at Aker BioMarine, coordinating business development activities and promotion of new products and applications.
Before joining Aker BioMarine, Kaiser was an invaluable member of the Suan Farma sales team, responsible for building nutraceutical ingredient sales across the Southern US.
"Elise has a great understanding of nutrition and the impact of complementary nutrients. With that in mind, she is skilled at evaluating options and generating solutions for companies that can benefit from innovation. Her record of bringing exciting new concepts to market is undeniable, making her an excellent addition to our growing Sales team," said Daniel Rosenbaum, NattoPharma CEO.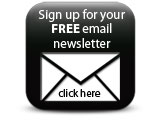 "With both current and new customers, Elise is well-positioned to communicate the compelling science behind our MenaQ7, the importance of partnering with the highest quality MK-7 provider, and the tremendous commercial opportunity that MenaQ7 represents to our customers."
Companies