NattoPharma grows sales force with two new team members
NattoPharma, based in Norway, is the world's leader in vitamin K2 R&D
After investing heavily during the last several years in research and clinical validation of health benefits derived from vitamin K2, NattoPharma, the exclusive supplier of the clinically validated and patented MenaQ7 vitamin K2 as MK-7, is making strides to grow its global footprint by adding two new team members to its sales force.
Prior to joining Nattopharma as Director of Nordic Accounts and EU Marketing, Gunilla Traberg served 14 years in the international nutraceutical industry with marketing and communications positions in Epax Norway (part of FMC Corporation since 2013), responsible for the branding and marketing of the internationally recognised Epax omega-3 brand.
She has acquired considerable experience from managerial roles within B2B and FMCG in the marketing, sales and branding of leading food and household brands in companies such as Frionor (now part of Findus), Denofa and Lilleborg Fabrikker (now Orkla). Traberg earned her business degree from Linköping University and completed language studies at the University of Aix/Marseille in Aix-and Provence.
Chris Hoover joins NattoPharma's North American Subisidiary, NattoPharma USA, as Director of Business Development. During his 20-year career, he has acquired extensive technical knowledge of both ingredients as well as all aspects of finished product manufacturing with companies such as Green Wave Ingredients (GWI), Decas Botanical Synergies, Watson and InterHealth Nutraceuticals.
Based in Utah, Hoover is skilled at maintaining multimillion dollar sales territories while cultivating new sales relationships by guiding companies to the ideal ingredient variety and/or manufacturing solution for their desired product application.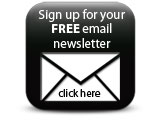 'NattoPharma is recognised as the world leader in vitamin K2 research, development and commercialisation. Although our clinically validated and patented MenaQ7 appears in hundreds of products across the globe, we feel strongly that it is time to further that reach for the betterment of worldwide human health,' says Dan Rosenbaum, CEO. 'The addition of industry veterans Traberg and Hoover to our already established sales team is an important milestone toward our next phase of growth.'
Companies