NHF Holdings announces "aggressive" expansion into Asian markets
Florida-based nutraceutical company will expand its newly acquired Australian manufacturer to bring new retail-focused products to Malaysia and China
Natural Health Farm Holdings (NHF Holdings) has announced a strategic retail product and market expansion in Asia. A US-based company, NHF was incorporated in July 2014 and launched into the healthcare industry. The company operates a chain of 100 retail and franchise outlets across Malaysia and other countries including Singapore, Brunei, Philippines, China, Hong Kong and the US.
In a move to expand its business in the Asian market, the company acquired 51% equity in Prema Life Pty Ltd, a naturopathic and homoeopathic manufacturer headquartered in Brendale in Queensland, Australia.
Prema Life was founded by renowned Australian natural therapist Glen Gillard. The company is a manufacturer and supplier of functional foods and health supplements and also specialises in uniquely formulated, practitioner-only naturopathic and homoeopathic medicines.
The company's portfolio includes BioActive, BioResearch, NPM, Health Script, Sunray Compounding, Wonderfoods, Radico Organic Hair Colour, Rosa Naturals, and Reach for Life.
Today, PremaLife manufactures over 400 health, nutritional and food products (OEM and branded), which are distributed throughout Australia and for export. The company also hosts regular educational webinars and seminars for practitioners.
Expansion plan
"For over 30 years, Prema Life has firmly established itself as a leading developer and manufacturer of the highest quality naturopathic and homoeopathic products available anywhere," commented Vernon Tee, President of NHF Holdings.
Tee said the company has been focused on the Australian practitioner-only market, but NHF Holdings has designed "an aggressive strategy" to expand PremaLife's business model. The plan, Tee said, will see Prema Life include new retail-focused products, new distribution channels, and most importantly. The strategy also aims to enter into the rapidly growing markets for Australian manufactured health and wellness products in Malaysia and China.
The strategy, Tee explained, will include direct-to-consumer products. As such, NHF will be providing the first ever opportunity for established Aussie distributors, retailers and their customers to purchase many of the most popular PremaLife products without a medical doctor or other healthcare provider.
"The growth potential for Prema Life in Australia, Malaysia, and China is remarkable. Their unique product formulations and a solid reputation as a high-quality Australian manufacturer, combined with our retail knowledge, experience, and business connections in China and Malaysia, should position Prema Life for rapid expansion and long-term success," Tee concluded.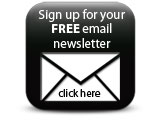 NHF Holdings said it will make further announcements regarding the planned launch of the Prema Life expansion strategy in the near future.
Companies