Millennials come of age
How will their eating behaviours evolve?
The makeup of US millennials is as varied as any other large demographic group, and their attitudes, behaviours and values are shaped not only by the years during which they were born, but also by age, environment, ethnicity, life stage and other influences.
Retailers and food marketers will need to go beyond the typical generalisations about millennials to truly understand the current and future impact of these marketplace rock stars of the food industry.
Among the reasons millennials command the attention they do from marketers is because they are the largest of the six key generational groups. They overtook baby boomers in population in 2015 and currently number at 80 million, and will grow more than any other age group during the next decade.
Much of this growth will be as a result of immigration since more than one in five millennials is Hispanic — a larger percentage than any other generational group — although Gen Zs will be more ethnically and racially diverse than any generation that preceded them. Although diverse, all millennials share the fact that they have never known life without cell phones or the Internet, and this connectivity plays out in the formation of the values and beliefs that influence their food and beverage consumption behaviours.
Manufacturers and retailers want to know which of the millennial eating behaviours will continue in the future for them to plan, reduce the risk in decision making, and effectively and efficiently target marketing resources.
Specifically they want to know what will change as millennials form households, raise children and go through other life stages. Will their consumption behaviours be similar or different than their parents or other generations? The NPD Group has been continually tracking actual US eating patterns on a daily basis for more than 30 years, and has leveraged this data to address these questions in new research called A Generational Study: The Evolution of Eating.
It finds that millennials are the main drivers of the shift to fresh foods and beverages. During the past decade, millennials have increased their consumption of fresh food the most out of all age groups. The element of surprise with this consumption trend is that millennials are in a life stage when people typically consume lower quantities of fresh items in favour of more time-saving and convenient options.
Their interest in fresh food is influenced by their attitudes about and belief in simplicity, creativity in the kitchen and authenticity.
Based on the generational study we conducted, fresh food consumption is forecast to grow by nearly 5% by 2020 and will continue to increase through 2025. In the case of millennials with children, they will continue to eat more fresh foods than young parents did 10, 20 or even 30 years ago. However, other generations will keep the growth in fresh food consumption from reaching the peak observed back in 1984.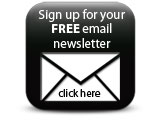 Millennials' fresh food consumption is one aspect of their impact on the food and beverage industry. They will have significant influence over all aspects of the marketplace as they continue to move through their life stages, just as the boomers did before them. In an industry in which everyone is fighting for a flat share of stomach and marketing resources are limited, to understand how millennials eating behaviours will evolve will be critical to food retailers' and manufacturers' success.