Medlab enters British nutraceutical market with exclusive distributor
Cultech has partnered with the Australian company to carry ORSBiotic and NanoCBD across the UK
Photo as seen on Facebook
Medlab Clinical, a cannabis drug developer and nutraceutical products manufacturer based in New South Wales, Australia, has announced the execution of an exclusive distribution agreement with Cultech for the UK. This agreement focuses on ORSBiotic and NanoCBD, two unique Medlab products.
ORSBiotic is a patented probiotic rehydration formulation, and NanoCBD is a new cannabinoid product utilising Magnesium and CBD from the newly manufactured NanoCBD product. The product utilises Medlab's patented delivery platform, NanoCelle.
Both products are expected to be online within the next three months, and the distribution agreement is for three years, effective immediately.
Established in 1994, Cultech has become internationally recognised as both an innovator and premium quality manufacturer within the nutritional supplement industry.
Dr Sean Hall, CEO of Medlab, commented: "Our IP has commercial realty, and while we have medical and scientific validation, the real-world validation is the commercial opportunities."
Hall said he has worked with Cultech for well over a decade, and they are "uniquely placed to expand trade into territories beyond the United Kingdom", he concluded.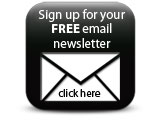 Medlab said this agreement follows on from the execution of the definitive agreement to expand the nutraceutical business in the US with a distribution deal with American Nutritional Corp Inc (ANC).
Companies