Marinova: 2015 nutraceutical ingredients company of the year
Marinova Pty Ltd is a progressive Australian biotechnology company dedicated to the development of high purity seaweed extracts for the betterment of human health
Mark Dougan (left) and Paul Garrott
Prominent biotechnology company, Marinova Pty Ltd, has just been announced as the 2015 Australian nutraceutical ingredients company of the year in the prestigious Frost & Sullivan Best Practice Awards.
The Frost & Sullivan Australia Best Practice Awards – now in its tenth consecutive year – recognise companies in a variety of regional and global markets. These awards acknowledge companies that demonstrate outstanding achievement and superior performance in areas such as leadership, innovation, customer service and strategic product development.
Frost & Sullivan recognised Marinova as a leader in the development and manufacture of high quality nutraceutical ingredients, after a detailed assessment of the company's operations, research and development outcomes and successful track record in commercialising novel fucoidan extracts.
Fucoidan is a natural and highly bioactive polysaccharide found in brown seaweed. It has often been attributed to the longevity and health of the Japanese centenarians in Okinawa, but only recently has there been scientific validations of its immune-boosting and anticancer properties. Marinova is the only company in the world producing certified organic, high purity fucoidan for nutritional, pharmaceutical and dermatological applications.
Mr Mark Dougan, Managing Director of Frost & Sullivan (Australia and New Zealand), acknowledged Marinova's strong overall performance, particularly noting the company's outstanding research and development in collaboration with a number of professional institutions and excellent customer services.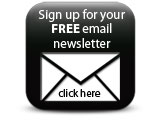 He continued to highlight Marinova's excellent performance, stating: 'As one of the leading companies engaged in the manufacturing and export of high-quality fucoidan products, Marinova is totally committed to the health of its consumers, community, industry and the environment.' Mr Dougan presented the Award to Marinova CEO, Mr Paul Garrott, at the Company's headquarters in Hobart, Australia.
Companies