Lutemax 2020 wins coveted NutrAward for 2018 best functional ingredient
OmniActive's Lutemax 2020 won the coveted NutrAward for best functional ingredient of 2018 in recognition of the groundbreaking B.L.U.E. (Blue Light User Exposure) study and What's Your B.L.U.E. awareness campaign
The award was received on Thursday 8 March at the NutrAwards reception during Engredea and Natural Products Expo West 2018 in Anaheim (CA, USA).
NutrAward finalists were chosen based on submissions demonstrating an ingredient's scientific merit, safety and efficacy, market potential, innovation and ability to increase market credibility, whereas the winner was selected based on a weighted vote from the selection committee (consisting of a panel of industry experts, scientists and nutritionists), as well as by cumulative votes of registered attendees.
Johan Kamphuis, President, Global Business, and Brian Appell, Activation Marketing Manager, graciously accepted the award on behalf of OmniActive Health Technologies.
"It is an honour to be awarded with such a prestigious award and to be recognised by our esteemed peers and industry members for our efforts," said Appell.
"We set out to help reshape the narrative on lutein and zeaxanthin isomers through science and education. Through our campaign What's Your B.L.U.E., we have been able to raise awareness on the importance of eye health across all age groups and the relevance of all three macular carotenoids — lutein, RR-zeaxanthin and RS (meso)-zeaxanthin — for the modern digital lifestyle."
The B.L.U.E. study is a 6 month randomised, double-blind, placebo-controlled trial in young, healthy subjects with long duration exposure to indoor and outdoor high energy blue light who supplemented with Lutemax 2020 (20 mg of lutein and 4 mg of zeaxanthin isomers) or a placebo.
At the end of the study, significant improvements were observed in visual performance, sleep quality and the side-effects of prolonged screen time, including eye strain and fatigue.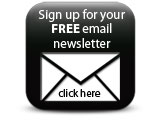 An extension of the Lutein For Every Age, OmniActive developed the What's Your B.L.U.E. campaign to build awareness around blue light, all three macular carotenoids (lutein, RR-zeaxanthin and RS [meso]-zeaxanthin) and the findings of the B.L.U.E. study using various mediums and initiatives.
Companies