Lonza's soy and phosphatidic acid supplement can help combat stress in adult males, study finds
By decreasing levels of cortisol and distress
Taking MemreePlus, a supplement containing Lonza's proprietary blend of soy-based phosphatidylserine (PS) and phosphatidic acid (PA), can help reduce stress in adult males, a new study has found.
Seventy-five healthy male adults were enrolled in this double-blind, randomised, placebo-controlled study, stratified by chronic stress level, and randomly allocated to one of three study arms. After six weeks of taking the supplement, participants completed the Trier Social Stress Test (TSST). This test is a combination of a job interview-style presentation followed by a mathematical challenge, designed to provoke a certain stress response.
Stress biomarkers were assessed before and at certain time intervals after the TSST. Compared with placebo, supplementation with a daily dose of MemreePlus, providing 400mg PS and 400mg PA, was effective in normalising the ACTH (p = 0.010), salivary (p = 0.043) and serum cortisol responses (p = 0.035) to the TSST in chronically high but not in low stressed males (all p > 0.05), the study found.
The findings are published in the online journal, Lipids in Health and Disease.
Chronic mental stress can lead to physiological and psychological outcomes. Physiological outcomes are typically related to a dysregulation of the stress hormone cortisol. In acutely stressful situations, cortisol helps increase glucose availability, blood pressure and mental performance. Over time, however, chronically high levels of cortisol can lead to impaired glucose tolerance, increased risk for weight gain, decreased immune responses and memory impairment.
'This new study further validates the use of MemreePlus to help with stress reduction,' said Matthias Rüsing, Global Product Manager for the Memree product line at Lonza.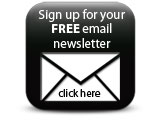 'This is in addition to evidence from 2004, when a double-blind, placebo-controlled trial found that three weeks of supplementation with a MemreePlus supplement can significantly decrease levels of cortisol and distress after a stress test, as compared with placebo.'
Companies