'Lighter skin from within' is the future, says Monteloeder
Melagenol is a dietary supplement which offers skin lightening and whitening properties
Melagenol is said to offer effective skin lightening without side effects
Spanish ingredients supplier Monteloeder expects the market for skin lightening products to continue to grow rapidly – but many consumers will turn away from topically applied products in favour of dietary supplements that offer 'lighter skin from within'.
Alicante-based Monteloeder markets Melagenol, a natural oral nutri-cosmetic formulation that is said to offer excellent skin lightening and whitening properties. Produced from a combination of two plant extracts, Aloysia Tryphilla and Arctostaphylos uva-ursi, Melagenol is proven safe and effective as a beauty aid and in the treatment of skin pigmentation disorders.
Melagenol is an alternative to skin lightening creams and lotions, which can cause localised discoloured skin patches. When taken orally as a dietary supplement, Melagenol protects the whole body from the appearance of unwanted marks – avoiding discolouration, the company says.
The product works by influencing the different pathways involved in the synthesis of melanin – the chemical that causes the skin to darken. Thanks to its relatively low required dosage (300–500mg daily), it can be applied in a range of orally consumed dietary supplement products, including capsules, effervescent tablets, sachets and confectionery.
Monteloeder has produced a new White Paper detailing the benefits of Melagenol, which is available to download free of charge.
Fernando Cartagena, Director of Monteloeder, said: 'Sales of skin lightening products will be worth about US$20bn by 2018, according to a report by Global Industry Analysts, but the topical products on the market today often cause as many problems as they solve. Melagenol has none of these issues. It simply offers highly effective skin-lightening without side effects, which means it is ideal for both general skin whitening and the treatment of unwanted dark patches on the skin. With Melagenol, it is now possible for beauty companies to create products that offer consumers lighter skin from within.'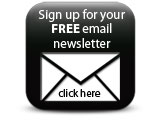 A recent in vitro study performed at the University Miguel Hernandez in Elche, Spain, showed that Melagenol inhibits melanin production in melanocytes, the cells that produce melanin, in a dose-response manner – thus preventing the appearance of dark spots on the skin.
Companies