Lehmann and Voss with Gee Lawson at Vitafoods
The two are together for the first time under the umbrella of the Lehvoss Group
Manganese, one of the minerals supplied by Lehvoss
From the beginning of this year, Gee Lawson has been integrated into Lehvoss UK and continues its successful Nutritional Business within the Lehvoss Group, operating from various sites across Europe. Being part of Lehvoss Group allows the business to further develop while maintaining its solid philosophy.
This enables the Lehvoss Group to enlarge services and capabilities and to continue the growth in the Food Supplements, Functional Foods and Animal Feed markets, with speciality and trademarked ingredients.
This year at the show new trademarked ingredients such EpiCor, XanMax and Cynatine will be introduced, as well as the latest research and product updates on existing branded products and value-added ingredients.
With an comprehensive mineral range, more than 120 years' experience in international sourcing, long-term partnerships with qualified producers and an established HACCP certified system, the Mineral Division offers a wide range of speciality minerals and customised solutions for Food supplements, Functional Foods and Pharmaceuticals.
For this Vitafoods, the Division will highlight a special granular citrate range from Surfactan (Argentina) and will also introduce two new partnerships: HealthCaps, producers of hard gel capsules and Accent Microcell, manufacturers of microcrystalline cellulose. There will be more at the show.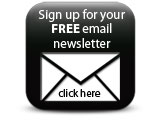 Lehvoss UK will be at Vitafoods 2017 on Stand H20.
Companies