Kyowa to discuss benefits of Cognizin Citicoline at Vitafoods Europe
Cognizin Citicoline is designed to provide the brain with the nutrition to stay sharp
Brain health is a growing global concern
At Vitafoods Europe 2017, Kyowa Hakko Europe and Kyowa Hakko Bio Italia will host a special seminar titled: "Cognizin Citicoline's Breakthrough Benefits for Cognition and a Review of the Science."
The seminar will discuss the benefits of citicoline for brain health at Vitafoods Europe on May 9 in Geneva, Switzerland.
The 30-minute session will be held May 9 at 11:05am, GMT/UTC+2 in the Exhibitor Presentation Theatre at the Palexpo Convention Centre.
It will be presented by Karen E. Todd, Kyowa Hakko USA Senior Director of Global Brand Marketing.
Attendees will learn why brain health is a global concern and how Cognizin Citicoline is designed to provide the brain with nutrition to stay sharp.
Todd will outline the science behind Cognizin, its patented fermentation technology and how the ingredient can be applied to a variety of health and nutrition products.
Karen E. Todd is a Registered Dietitian, Certified Strength and Conditioning Specialist and Health and Fitness Specialist with more than 25 years of experience in exercise performance and nutritional product development and education.
---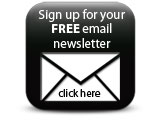 Kyowa Hakko Europe and Kyowa Hakko Bio Italia are the Central-North and South European sales office for Kyowa Hakko Bio, an international health ingredients manufacturer and developing manufacturing and marketing pharmaceuticals, nutraceuticals and food products. Kyowa Hakko USA is the North American sales office.
Companies