Kemin and OmniActive place human health above litigation
On 5 December 2016, OmniActive Health Technologies and Kemin Industries resolved their legal differences, placing the importance of human health above litigation
Both parties will withdraw all legal complaints, cross-license each other's 'use patents' and begin to form a Lutein and Zeaxanthin Trade Organisation.
"With this agreement, Kemin and OmniActive agree to cross-license our current and future 'use patents' on lutein, zeaxanthin and their isomers, worldwide and royalty free," said Sanjaya Mariwala, Managing Director & CEO of OmniActive Health Technologies.
"This agreement removes patent road blocks, unleashes Kemin's and OmniActive's innovation for our customers worldwide and helps elevate the global usage of carotenoids."
"Litigation brought us together to find common ground. We see great value in eliminating lutein and zeaxanthin deficiencies in the human population to optimise human health through nutritional guidance. To do this, Kemin and OmniActive jointly commit to advancing the science supporting the human health benefits of carotenoids," said Dr Chris Nelson, President and CEO of Kemin Industries Inc.
"The first step to ensuring global alignment is to create a Lutein and Zeaxanthin Trade Organisation to further lutein and zeaxanthin research and education for all population groups across the world. The organisation will be open to all industry members," said Mariwala. The details outlining the organization will be mapped out in the near future.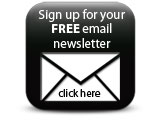 "The world is evolving, the importance of supplementation is growing, and Kemin and OmniActive are both committed to helping improve the health of our families through combined innovation and discovery," said Nelson.
Featured Companies
See also