Kappa Bioscience receives new K2 production process patent
Kappa has been awarded a new patent in the US for critical intermediaries in the MK-7 synthesis process
Kappa Bioscience has been awarded a new patent in the US, entitled "Process for the Preparation of Vitamin K2" for critical intermediaries in the MK-7 synthesis process.
The new patent is an important milestone on Kappa's journey of promoting heart and bone health by making the K2 MK-7 vitamin available to a broader population.
K2 MK-7 promotes key heart and bone health benefits by activating two proteins which balance calcium in the body. K2 removes excess calcium from the arteries, where it may impede circulation, and binds that calcium to bones where it is needed for skeletal strength for all ages.
Further, K2 MK-7 provides synergistic benefits when combined with calcium, magnesium, and omega-3 and is an ideal complement to vitamin D3 for better bone health. Healthy Aging, Joint & Mobility, and Sports Nutrition are just a few of the market categories currently leveraging the health benefits of K2.
Synthetic Vitamin K2 MK-7 accounts for about 50% of the market and is growing rapidly
"We were delighted with the patent award as recognition of Kappa's investment into innovation in MK-7 synthesis, which goes back to 2007," said Egil Greve, Kappa CEO. "Innovation and the value of our IP portfolio is a key driver of Kappa's success, allowing us to serve our customers with the best performing and purest product possible."
Greve added: "Protecting our intellectual property rights is very important to us and allows us to continue to invest in R&D and innovation. Kappa will pursue an offensive enforcement strategy of our patents to protect our growing commercial product line and the associated manufacturing processes that we have invested significant resources into building up."
The new patent has broad applicability and it is an expansion of the patent regarding the synthesis of vitamin K2 awarded to Kappa Bioscience in 2015. The original patent protects the synthetic process of vitamin K2 as menaquinone-7 (MK-7). The new patent broadens protection of intermediates within the vitamin K2 synthetic process. It also extends protection to finished products and import of products to the US that include these Intermediates via a synthesised ingredient.
Synthetic Vitamin K2 MK-7 accounts for about 50% of the market and is growing rapidly due to supply chain and pricing advantages over fermented Vitamin K2 MK-7. Market trends indicate that the synthetic vitamin K2 will soon dominate the vitamin K2 market which has doubled in size over the past 3 years.
Kappa's microencapsulated K2VITAL DELTA is in the market of formulations where minerals can compromise K2 stability leading to issues in content claims. Microencapsulation secures that vitamin K2 remains protected.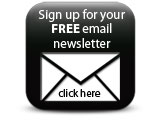 The award of this new patent builds upon Kappa's expertise in producing pure crystalline all-trans MK-7 of the highest quality and bioavailability.
Featured Companies