Kappa Bioscience is awarded patent for breakthrough synthesis of vitamin K2-MK7
Cardiovascular | Ingredients | Bones and Joints
Patent represents both a scientific and commercial breakthrough by positioning this exciting and essential vitamin for mass-market adoption
Kappa Bioscience has expanded its intellectual property portfolio with the award of a European patent on the synthesis of a nature-identical vitamin K2 MK-7 molecule.
This patent represents both a scientific and commercial breakthrough by positioning this exciting and essential vitamin for mass-market adoption.
Vitamin K2-MK7 is relatively new to the dietary supplement and food industries, although there have been major scientific studies that demonstrate significant benefits to both bone and cardiovascular health. Studies also indicate that there is a general deficiency of vitamin K2 in the Western diet, and that supplementation helps ensure optimal health by balancing calcium in the body.
Kappa's proprietary synthesis process, using raw materials from plant origin, creates a K2-MK7 molecule that is 100% identical to that found in nature. The advantages of synthesis are that it produces the highest purity compound compared with other methods, and that the process is fully scalable and more cost-effective than fermentation. Kappa's announcement marks a milestone in the development of the vitamin K2 market where widespread commercial and consumer adoption is now possible.
Egil Greve, CEO of Kappa Bioscience, explains: 'Our vision at Kappa is to make vitamin K2 available for everyone. Synthesis of any vitamin, including vitamin K2, is the only way to make it commercially viable for all consumers because of lower costs. Ninety nine per cent of all vitamins on store shelves are created by synthesis, and Kappa brought this to K2.'
As first-mover in the K2 space, Kappa is the market leader, offering a range of product and format options under the K2Vital brand. Greve comments: 'Kappa has been producing K2Vital under patent-pending status since 2010, so our customers know they can have complete confidence in the documentation and credentials of our synthesis process.'
While the new patent represents the cornerstone of Kappa's IP portfolio, it is supported by several intermediary patents, each targeted to an innovative solution to make K2 available to all consumers and to help business partners succeed. For example, Kappa recognised that vitamin K2-MK7 degrades rapidly when combined with minerals such as in mass-market multivitamin formulations, so it invented a micro-encapsulation process to protect the K2 molecule. As a result, there is now a consumer-facing K2Vital multivitamin product available in the UK, which will be launched across Europe in 2016.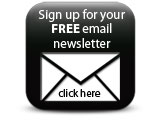 Kappa's K2Vital product portfolio and market leadership in solving challenging formulation issues have pushed the boundaries of how vitamin K2-MK7 can be used commercially to enhance and extend product brands. Manufacturers, brands and consumers alike should be aware that the health benefits of vitamin K2 are now possible for everyone.
Featured Companies