Kappa Bioscience expands US footprint with the appointment of AIDP as key distributor
Kappa Bioscience, maker of K2VITAL vitamin K2 MK-7, announces the appointment of AIDP as US distributor, effective immediately
The agreement represents a new milestone in Kappa's global expansion programme, which has included acquisitions, business unit creation and the development of a 27-member international distributor network.
AIDP will represent K2VITAL in the large and influential US market, supplementing US operations.
Vitamin K2 MK-7 is experiencing rapid worldwide growth within the dietary supplements industry. The broad commercial applicability of vitamin K2 for bone and heart-health products is a key driver of this trend.
Vitamin K2 activates the protein that integrates calcium into bone and activates another protein that binds excess calcium to protect the arteries and circulatory system from calcium deposit.
K2 is an essential vitamin and studies demonstrate that most diets are likely deficient – two factors that portend continued growth.
AIDP Inc. was chosen based on a leadership position in functional ingredients and a focus on cutting edge solutions for wellness and healthy ageing. AIDP manages a portfolio of premium, proprietary solutions that are backed by strong science.
Premium solutions such as collagen-based KoACT for better bone strength and Magtein for cognitive health, round out a full portfolio of more than 200 commodity ingredients.
AIDP's broad market reach, deep formulation experience and leadership in encapsulation technology were important factors that helped secure the appointment by Kappa.
Egil Greve, Kappa President and CEO, noted that "AIDP provides a natural fit for Kappa and K2VITAL because their broad portfolio complements Kappa's innovations in K2 formulation and dosage formats."
He continued: "They approach premium ingredients from a position of science and they are leaders in the area of encapsulation protection, which is critical for K2. AIDP is the right partner to represent our DELTA product, which remains stable in multi-ingredient formulations."
"K2VITAL fills a gap in our portfolio, making a partnership with Kappa ideal for us," states Mark Thurston, President of AIDP.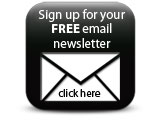 "K2 is an essential vitamin, and we project market growth to follow the trend of D3 as consumer awareness builds. K2 provides significant bone and heart benefits, and we've already had success with early collaborations such as when we combined K2VITAL with our KoAct collagen and calcium bone health product."
Featured Companies