Kappa Bioscience acquires ppm.Ingredients
Makers of vitamin K2 MK-7 has announced the acquisition of ingredients company PPM
Kappa Bioscience AS, makers of vitamin K2 MK-7 K2VITAL will acquire its long term European distributor, ppm.Ingredients (PPM), a health ingredient boutique company based in Hamburg, Germany.
PPM supplies more than 100 different grades of four complementary ingredients: Vitamin K2 as MK-7, Calcium, Magnesium and Vitamin D3. Vitamin K2 products are marketed under the K2VITAL portfolio, including the microencapsulated K2VITAL DELTA.
The acquisition instantly expands Kappa's product line and increases its in-house expertise of market solutions for bone and heart health products.
PPM will continue operations as Kappa Ingredients GmbH, effective immediately.
By integrating a sales function, Kappa increases its overall competitiveness with the ability to work more closely with customers and partners.
This acquisition follows an earlier 2016 acquisition of Synthetica AS, another long-term partner specialising in drug and vitamin synthesis, analysis, and research and development.
Together, these acquisitions are significant for Kappa and the K2 industry as a whole, because it now provides Kappa with full ownership of the value chain, from development through production to finished formulations.
The combined acquisitions also give Kappa the ability to develop and serve the wider ingredients marketplace. Kappa will continue commercial operations as the parent company while operating three divisions.
Kappa Ingredients will focus on sales and marketing of the K2VITAL and other product lines; Kappa Chemistry will continue R&D and production, offering custom organic synthesis services; Kappa Analytics will offer analytical services and K2 reference samples.
Egil Greve, CEO of Kappa Bioscience, says: "This is a very important acquisition for Kappa Bioscience because we are the first company in our industry to create an end-to-end solution, from molecule development and production via R&D to finished formulation or dosage format."
"The highly experienced and well-respected team at PPM will be a huge asset, not just in terms of continued market expansion, but also in the knowledge of vitamin K2 and how our customers can develop the category and promote the very important health benefits of K2.
Though we are already the market leader, this increases our competitiveness and will help us fulfil our vision of bringing K2 to every consumer segment in every market channel."
Jörg Büttinghaus of ppm.Ingredients says: ''We are very pleased to join the leading producer of vitamin K2 and by doing so expand the Kappa product line and Kappa's ability to innovate customer solutions.
"We are equally excited to join a company with deep R&D experience and analytical services capabilities as this further expands how we can work with customers and partners.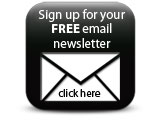 "The K2 market is doubling in size each year, but is still relatively small. We see Kappa as the company with the scope and resources push K2 to the tipping point where we would see a development trajectory similar to what the market has seen with vitamin D3."
Featured Companies
See also