KD Pharma achieves Friend of the Sea (FOS) Certification
Friend of the Sea presents KD Pharma certificate during Supply Side West
KD Pharma is pleased to announce FOS-certification for the full range of its high-concentrate omega-3 oils.
The certificate was officially presented by Anna Perfetti, FOS Marketing and Communication Co-ordinator, on KD Pharma's SupplySide West Stand, on 8 October 2015.
'This is an important milestone for KD Pharma, emphasising our excellence in omega-3 manufacturing and underscoring KD Pharma's commitment to sustainability and preserving marine environments,' says René Kamminga, Vice President Nutrition & Business Development, KD Pharma.
At KD we are passionate about omega-3. We actively pursue innovative applications, technologies and delivery forms to suit our customers' needs. At KD, we listen. FOS-certified encapsulators that purchase KD Pharma oil can now assure their consumers that there is chain of custody in place, linking sustainable fisheries directly to their omega-3 product. Omega-3 is what we do.
Friend of the Sea is a non-profit non-governmental organisation (NGO) for the conservation of marine habitat by means of market incentives. Friend of the Sea has created a project to certify and promote seafood and products from sustainable fisheries and aquaculture.
Friend of the Sea follows the FAO Guidelines for the ecolabelling of Fish and Fishery Products from Marine Capture Fisheries. In particular, Friend of the Sea Criteria fulfil Article 30 Guidelines, not allowing certification of products from overexploited stocks.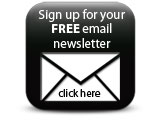 Friend of the Sea is the only scheme in the world that can certify, with the same seal of approval, both farmed and wild-caught products. It is currently the main sustainable seafood certification scheme in the world, having assessed more than 10 million MT of wild-catch and 500 thousand MT of farmed products. Sustainable products and their origins are audited onsite by accredited independent certification bodies (AQA, Bureau Veritas, CSQA, FCI, SGS, RINA), against Friend of the Sea criteria.
Companies