Jacqueline Khayat rejoins Neptune Technologies and Bioressources as Sales Director
Brings more than a decade of sales experience to the role
Jacqueline Khayat
Canadian biotechnology company Neptune Technologies and Bioressources has hired Jacqueline Khayat, an international sales and health sciences expert, as Sales Director.
Khayat brings more than a decade of sales experience and nutrition expertise to the firm best known for discovering and patenting the extraction process for its proprietary Neptune Krill Oil (NKO).
Her new role includes expanding distribution for Neptune's line of products and ingredients in North America, as well as identifying potential business opportunities within Asia, Europe, South America, and the Middle East. She will also oversee the sales team, and related processes, collaborating with marketing to enhance Neptune's customer relationships.
Khayat brings additional noteworthy insight to her role. She re-joins Neptune after playing an instrumental role for the firm between 2006–2008 when she expanded distribution to the US and Europe. After 2008 and until 2014, she was at 3M Canada and Nobel Biocare.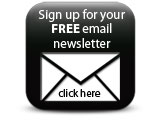 'It's great being able to rejoin Neptune, returning to my roots in nutrition and passion for healthy living. I'm proud to see all the recent progress and evolution of the company,' Khayat said. 'My goal is to help new and existing customers know we are more than an ingredient supplier. We want to serve as a strategic partner to help them achieve their objectives.'
Companies