Innophos expands sports ingredient portfolio
The international producer of essential ingredients has released a clinically studied Terminalia arjuna aqueous extract
US-based Innophos Holdings has launched Oxyjun Terminalia arjuna aqueous extract, expanding its portfolio of targeted sports performance and active nutrition ingredients.
Headquartered in New Jersey the international producer of essential ingredients has released a clinically studied Oxyjun arjuna extract. The matrix of bioactives including polyphenols and glycosides has demonstrated advanced benefits, which include its ability to help support heart health and enhance sports performance in young, healthy exercising adults.
Oxyjun is prepared using a proprietary manufacturing process and is water soluble, stimulant free, vegetarian, and suitable for a wide range of applications.
"We are excited to add clinically studied Oxyjun arjuna extract to Innophos' diverse portfolio of specialty ingredients," said Dr Bruce Abedon, Lead Scientist in Innophos's botanical ingredient solutions group. "Oxyjun complements our sports performance solutions and brings important cardio and endurance benefits to young, healthy exercising adults. Active consumers are seeking high value, clean label products to support their healthy lifestyles and achieve peak results that Oxyjun delivers."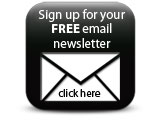 Earlier in February, One Rock Capital Partners completed its acquisition of Innophos for $932 million.
Companies