Innophos expands excipient portfolio
US-based Innophos has added new co-processed, multifunctional excipients for pharmaceutical and nutraceutical tablet and capsule formulations to its portfolio
Photo as seen on company website
Innophos has expanded its portfolio with new co-processed, multifunctional excipients for pharmaceutical and nutraceutical tablet and capsule formulations. A-Tab MD is a label-friendly, multifunctional excipient demonstrated to enhance compressibility and simplify formulations.
The benefits of A-Tab MD mean formulators can improve manufacturing efficiency, improve performance, and deliver smaller tablet sizes to meet consumer preferences.
Innophos's portfolio of co-processed, multifunctional excipients also includes Nutra-Tab and Tri-Tab PVP.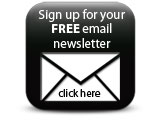 "A-Tab MD delivers important value to manufacturers and consumers alike," said Sherry Duff, Innophos' SVP, Chief Marketing Officer, and Chief Technology Officer.
Companies