Indena's Mitidol combines ginger and Acmella for effective pain relief
Indena's search for a pain management solution has resulted in Mitidol, a combination of two botanicals that work together to provide relief and support
Globally, one in five adults suffers from pain and one in ten is diagnosed with chronic pain each year.1 As such, it's clear why research and remedies for pain management are a public health priority. According to its mission, Indena has devoted a great deal of time and effort in recent years to find solutions for pain management. The result of this commitment is Mitidol, a proprietary combination of two botanicals that work together to provide relief and support: ginger (Zingiber officinale) and Acmella (Acmella oleracea L.).
The mechanism of action of Mitidol has been reported in a study published in January 2020 that tested a novel food-grade formulation of Acmella oleracea and Zingiber officinale in two in-vitro assays to verify its effect on the endocannabinoid system.2
The research used a cell-based assay in human recombinant cannabinoid receptor type 2 (CB2) cells to evaluate a possible agonist effect on those receptors, and an inhibition activity assay on fatty acid amide hydrolase (FAAH) to evaluate its effect on the degradation of the endogenous cannabinoid anandamide.
The results show that the association of the two extracts in the Mitidol formulation has a double effect on pain relief: a direct one based on the interaction with CB2 receptors and an indirect on through the inhibition of FAAH — extending the beneficial outcomes of the endogenous anandamide.
Inspired by this mechanism of action, a one-month joint health supplementation study has recently been completed. The results showed Mitidol's effectiveness in knee functionality and comfort from week one as a solution for pain relief.3
Moreover, for the last 3 years, Indena has been growing its own Spilanthes acmella plants in the Italian region of Sardinia, providing an excellent, pesticide-free biomass and full supply chain control thanks to sustainable farming practices. As the first "made in Italy" Acmella, it adds another point of strength to Indena's Mitidol.
References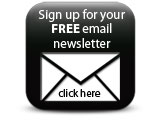 1. www.ncbi.nlm.nih.gov/pmc/articles/PMC3201926/#B1.
2. G. Petrangolini, et al., J. Nutr. Food Sci. 10 (2020): doi: 10.4172/2155-9600.1000766.
3. M. Rondanelli, et al., J. Pain. Res. 13, 761–770 (2020).
Featured Companies