Indena wins the AHPA Herbal Industry Leader Award
The AHPA Herbal Hero Award goes to the AHPA GACP-GMP Working Group, of which two of Indena's experts are members
AHPA Herbal Hero Award 2018
Indena has been awarded with the AHPA Herbal Industry Leader Award during the Natural Products Expo West 2018, recently held in Anaheim, CA, USA.
"Throughout our history of nearly one hundred years, we have always been committed to excellence. At the forefront of botanical research we continue to focus on new extraction techniques, new technologies and the clinical support of our banded ingredients". - commented Greg Ris, Vice President for Sales at Indena USA.
As a member of the American Herbal Products Association, Indena is extremely pleased that the AHPA Herbal Hero Award has been given to the AHPA GACP-GMP Working Group, of which the company is a member with two of its experts.
"Indena's experts communicate and interact consistently with the major international regulatory authorities. - commented Alessandra Storzini, Strategic Regulatory Affairs Manager at Indena.
"Collaborating with internationally respected teams has always been strategic for Indena. The purpose being to act proactively and collaborate to improve the botanical extracts market and raise quality expectations.
"We believe it is our responsibility to make authentic products which contribute to the growth and advancement of the botanical industry."
AHPA Herbal Industry Leader Award 2018
Established in 2006, the annual AHPA Awards acknowledges individuals and organisations that make substantive, positive contributions to the herbal products industry.
The category Herbal Industry Leader Award recognises a company that sets an example of outstanding business practices or an organisation that works to move the industry forward above and beyond normal business practices.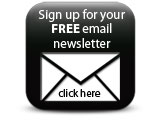 The AHPA Herbal Hero Award recognises an individual who makes an outstanding contribution to AHPA committees or initiatives.
Featured Companies