Indena publishes monograph on new uses of Centella asiatica
Francois-Xavier Maquart, the world's most influential expert on the traditional medicinal plant is among the contributors
The new monograph "Centella asiatica: entering a new era", dedicated to Centella asiatica, has been recently published with the aim of crossing new boundaries of this important medicinal plant, widely used both in Indian Ayurvedic medicine and as a traditional medicine.
Centella asiatica, also known as gotu kola, is native to the wetlands of Southeast Asia and belongs to the Apiaceae family; it has been used for centuries in traditional medicine because of its antibacterial, antiviral, antihypertensive, diuretic, antiulcer and anti-inflammatory properties.1
The most known active compounds are asiaticoside, madecassoside, asiatic acid and madecassic acid, which promote the synthesis of collagen, regulate inflammation by normalising the hyperproliferation of keratinocytes and are able to restore the natural homeostasis of the epidermis.2
The monograph "Centella asiatica: entering a new era" highlights that the preclinical and clinical studies available, while confirming the already known properties of the plant and its traditional uses, envisages new research scenarios and broader applications, from diabetic neuropathy to cardiovascular protection, from the treatment of burns to post-partum stretch marks.
These areas could open new frontiers of research and development on a plant and its properties which have been known for centuries but whose potential has still more to offer.
New evidence about the healing properties of Centella asiatica in the cardiovascular field have inspired a new concept: the extract, similar to the modulation of keloids on skin, has been proven effective on atherosclerotic plaques as well — it was shown to prevent thrombotic or embolic complications by increasing the density and stability of atherosclerotic echolucent plaques in patients with atherosclerosis.3–6
Another field in which Centella asiatica may qualify for broader applications is neurology: the plant's effectiveness for the preservation of memory and cognitive functions is already known, as it is able to prevent neuronal degeneration, especially beta-amyloid.7
In addition, Centella asiatica appears to have a neuroprotective effect on stroke-induced cognitive impairment and in Parkinson's disease.8-10 Moreover, Centella asiatica is now a potential candidate for the treatment of the reduction of neurological damage induced by diabetic hyperglycaemia.11
"Indena is happy to achieve the fulfilment of the monograph 'Centella asiatica: entering a new era', which envisages new fields of application for such an important extract," said Giada Maramaldi, Business Development Manager-Personal Care at Indena. "We've been studying Centella asiatica for years to meet the needs of several conditions, and we'll keep developing new products to take advantage of this medicinal plant's amazing potential."
Further new evidence about Centella asiatica's application is related to the treatment of stretch marks, visible linear depressions of the skin secondary to fibroblast dysfunction, very frequently appearing during or after pregnancy.
They may derive from alterations in the connective tissue secondary to weight gain and hormonal imbalances owing to the fact that elastin, collagen and all their components from the mother's skin and veins are conveyed to the developing foetal structures.
A pilot study, aiming to assess the efficacy, safety and tolerability of a Centella asiatica containing cream applied in the postpartum period, shows that topical treatment with the cream may offer greater benefit in terms of improvement of the stretch marks.
Indena is sensitive to the importance of careful and accurate control of all supply chains and to manage its business with the consideration of the environmental and social issues. As for the Centella asiatica, Indena is promoting social projects in one of the main harvesting areas of the plant, the Alaotra Mangoro region of Madagascar.
References
1. B. Brinkhaus, et al., Phytomedicine 7, 427–448 (2000).
2. C. Segond, et al., Antiaging: Physiology to Formulation, 189–196 (2006).
3. G. Belcaro, et al., Panminerva Med. 53(3 Suppl. 1), 105–118 (2011).
4. F.X. Maquart, et al., Eur. J. Dermatol. 9, 289–296 (1999).
5. K.J. Gohil, J.A. Patel, and A.K. Gajjar, Indian J. Pharm. Sci. 72(5), 546–556 (2010).
6. M.R. Cesarone, et al., Circulation 106, 19 (ii-650); 3209.
7. N.E Gray, et al., Neurosci Lett. 646, 24–29 (2017).
8. K.M Farhana, et al., Alternat. Med. (2016): doi: 10.1155/2016/2795915.
9. I.E. Orhan, Evidence-Based Complementary and Alternative Medicine 12(8)(2012).
10. J. Ataraj, et al., Neurochem. Res 42(5), 1354–1365 (2017): doi: 10.1007/s11064-017-2183-2.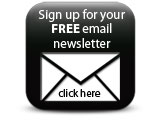 11. A. Soymanath, et al., J. Pharm. Pharmacol. 57, 1278–1294 (2005).
Featured Companies