ISAPP establishes postbiotic definition
Echoing its statement on synbiotics, the association argues while the term postbiotics is increasingly seen in product marketing and research, this usage is inconsistent and lacks clarity
Following a consensus statement last year defining the parameters of a synbiotic, the International Scientific Association for Probiotics and Prebiotics (ISAPP) has released an official definition for postbiotics.
Echoing its statement on synbiotics, the association argues while the term postbiotics is increasingly seen in product marketing and research, this usage is inconsistent and lacks clarity. The panel that gathered to establish a definition considered "scientific, commercial and regulatory parameters encompassing this emerging term," with the goal of clarifying its usage and creating a foundation for the concept to be developed further.
The panel included experts in probiotics and postbiotics, adult and paediatric gastroenterology, paediatrics, metabolics, regulatory affairs, microbiology, functional genomics, cellular physiology of probiotics and host interactions. The participants decided on the relevant questions to answer during their discussion, before presenting evidence, debating it, and ultimately reaching a consensus. Individuals involved in the discussion then collaboratively wrote the ISAPP's consensus statement in full.
The definition begins by separating the term into its constituent parts: post, meaning after, and biotic, defined as "relating to or resulting from living organisms". The compound therefore suggests a postbiotic will be formed from non-living microorganisms, in contrast to pre- or probiotics. The association notes many words have previously been suggested to describe the concept of non-living microorganisms conferring health benefits, including 'paraprobiotics' and 'ghost probiotics,' but postbiotics appears to have emerged as the most commonly accepted.
The specific wording of the definition is: "a preparation of inanimate microorganisms and/or their components that confers a health benefit on the host". The council decided on the specific term 'inanimate' over 'inactive' to avoid the notion the material might be inert. Instead, inanimate, the panel says, "simply captures the fact that live microorganisms were present but have now been killed, without implying a loss of function."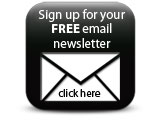 The panel reached a number of other main conclusions following on from this definition. It established that "postbiotics are deliberately inactivated microbial cells with or without metabolites or cell components that contribute to demonstrated health benefits," and that "the beneficial effects of a postbiotic on health must be confirmed in the target host (species and subpopulation)". The host, the panel agreed, can include humans, companion animals, livestock and other targets, and the site of action is not limited to only the gut, meaning postbiotics can be administered at the oral cavity, skin, urogenital tract or nasopharynx as well. Postbiotics cannot, however, be injected, and implicit in the definition is the requirement that it's safe for its intended use.