INID Research Lab wins Johnson & Johnson immunity challenge
INID will receive $25,000 in grant funding, one year of residency at an available JLABS, and mentorship from experts at Johnson & Johnson Innovation
INID Research Lab has been named an awardee in Johnson & Johnson Innovation's Next in Naturals QuickFire Challenge on Immune Support. As part of the award, INID will now have access to resources and support of the Johnson & Johnson Innovation JLABS ecosystem. INID Laboratory will continue in their goal to utilize the breakthrough cellular glutathione-boosting ingredient, Glyteine, currently available in Continual-G products.
The Next in Naturals QuickFire challenge on immune-support invited participants to submit potential nature-inspired solutions that aim to support healthy immune systems in babies, children, or adults.
"We feel this incredible opportunity will empower us to accelerate the development and global commercialization of Glyteine to potentially bring about many more life-enhancing solutions," said INID Research Lab President Rajan Shah. "We look forward to the opportunity to work with Johnson & Johnson Innovation as we aim to provide improved immune support options to people worldwide."
Glutathione plays a key role in the immune system, and its depletion within cells is associated with numerous chronic health conditions. The body's ability to make glutathione diminishes due to such factors as age, stress and exposure to everyday environmental toxins.
Research has shown that Glyteine, a naturally occurring gamma-glutamylcysteine (GGC) molecule, has the ability to quickly raise glutathione levels in our cells. Its singular ability to cross cell membranes and raise glutathione levels above their set point could have major significance for human health, the company says.
"Until the advent of Glyteine, there has been no solution for replenishing chronically depleted glutathione," said University of New South Wales Professor Wallace Bridge, who, in collaboration with Martin Zarka, invented the manufacturing process for the Glyteine molecule. "The demonstration in human studies that orally administered GGC can rapidly increase cellular glutathione levels represents a dramatic leap forward in glutathione science."
Representatives of the QuickFire Challenge said: "families often turn to dietary supplements inspired by nature with ingredients such as elderberry, vitamin C and zinc with the aim to help safely support their immune systems and that a heightened awareness for the need to support your immune system throughout the year has resulted in an increased demand for products with immune-supporting and wholesome ingredients."
In selecting INID Laboratory as its QuickFire Challenge awardee, JLABS' considered the solution's ability to support a healthy immune system, its differentiation from other products in the market, and the quality and feasibility of the technology.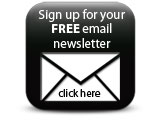 "It is gratifying that our 20-plus years of research and collaborative work, by a group of Australian biochemical scientists and engineers has brought us to this point and is now being acknowledged by this award. Our team has invested significant time and resources in Glyteine because we strongly believe in its tremendous potential. This is our opportunity to take our work to the next level," said Shah.
Companies