Global study finds immune support is the most sought health goal
Wellmune has surveyed over 11,000 consumers in 14 global markets about their reasons for buying healthy lifestyle products
A global research by Wellmune has found that the immune system support is the most common reason for consumers to buy healthy lifestyle products.
The survey by Wellmune, a natural ingredient that is clinically proven to help strengthen the immune system, asked over 11,000 consumers in 14 global markets about their reasons for buying healthy lifestyle products.
The participants were asked to select five options from a list of 13 health areas and rank them in order of importance. Nearly two thirds (63%) chose immune system support, ahead of healthy bones and joints, good digestive health, improve energy levels and heart health support.
One in five listed immune system support as their number one reason for purchasing healthy lifestyle products, ahead of healthy bones and joints, heart health digestive health and energy levels.
With 42% of global consumers now proactively looking for products that can improve their health, Kerry's proprietary research shows the rich potential of the immune support space for manufacturers and brands in the wellbeing category.
The survey found demand for immune health products to be high across the world, but particularly in Asia. In China, for example, half of the respondents said they had used an immune health product in the previous six months and a further third said they would consider doing so in the future.
Breakfast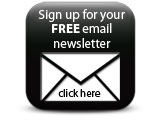 The research also reveals that, globally, 70% believe breakfast is the best time for consuming products with immune health benefits. Yoghurt and yoghurt-based drinks, followed by fruit and vegetable juices, were the categories where there was the greatest interest in immune health benefits.
Companies